Irie Hawaii Smoke Shops: Hilo, Pahoa, Kailua Kona, Bayside
Hawaii's #1 Smoking Source: Tobacco, Vaporizers, Hookahs, & Pipes
Irie Hawaii is Hawaii's #1 Smoking Source! With stores in Hilo, Pahoa, Kailua Kona, and Bayside, we have Hawaii's smoking needs covered!
Stop in and check out our:
> Tobacco Shop
> Vaporizers
> Cigar Shop
> Custom Glass Pipes
> Hookahs & Hookah Bar
> Locally Designed T-shirts, Hats, & Apparel
> Vitamins, Supplements, & Detox Drinks
> Kratom
> CBD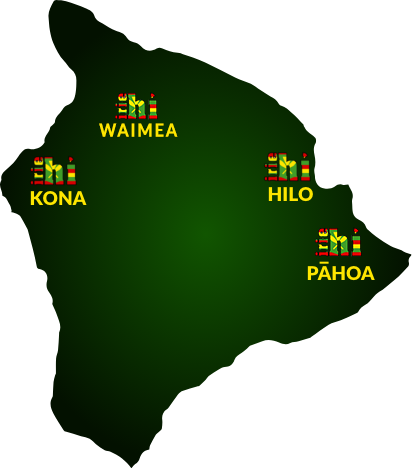 Ask about our Vape Sale!
Contact Us
Have a question? Comment? Contact us. Please fill out the form below and someone from Irie Hawaii will get back to you as soon as possible!
Call us at each of our four Big Island locations:
Hilo (Downtown): 808-969-7066
Hilo (Bayside): 808-933-4420
Hilo (Lehua): 808-935-6794
Kailua Kona: 808-326-7005
Pahoa: 808-965-7055
Waimea: 808-885-8796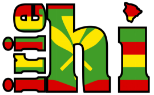 Irie Hawaii Reviews
Irie Hawaii is the Big Island's favorite smoke shop. Read our reviews!
"They have a large assortment of tobacco related products. The staff is knowledgeable and friendly. I would definitely shop there again." -Tiffany H.
"Went to all the smoke shops in Hilo and realized that Irie has the best customer service. Also most important they are knowledgeable of what they sell. I send all my friends there." -Robert I.
"We came to the music festival in Hilo today and were looking for a smoke shop. Seems everyone else was closed, but we called Irie and found out they were open today. So we stopped in and were very pleased to have found the Holy Grail of smoke shops here in town!" -David O.
"First time to this location. It was an awesome experience. I'm from Pahoa and very familiar with the area. My dad is a regular and gets all his supplies there. I walked in and was greeted with a "Howzit, Let me know if you need any help," which says all right there. A top notch customer service and knowledgeable of everything there. If they don't have items in stock, they will let you know when the next shipment will be for arrival. They have a wide selection of everything you're looking for. Pipes, tobacco, vapes, etc. I find it amazing that they carry a lot of the local apparel too. Will definitely be back and check out some of their new arrivals." -Cheri S.
"Great selection, great staff, and quick service. The only spot to visit on the west coast of the Big Island." -Dave S.
"Nice guy. Nice selection. 24-karat blunt wraps?? Never seen those before, awesome! "I'M LIT" shirt made me laugh. I'll be back." -Niki C.
"I love to stop by and check out Irie Hawaii, to see what new t-shirts they have in stock. I also bring my friends in to check out the latest vaping gear and juices. They also still specialize in smoke tobacco and assorted glass pipes. They also carry the coolest Kendamas, which always makes my daughter happy. The guys are also super cool and friendly, and sometimes I stop in just to shoot the bull." -Mitch T.
"Clean shop Great 2 for 3 deals All paraphernalia and smoke products Great prices friendly knowledgeable staff Got a punch card will definitely come back here." -Yes S.
"Very nice little smoke shop in Hilo. – Good selection of pipes, papers, hookah tobacco – Beautiful screen-printed shirts made by the owner – all unique, original and eye-catching designs you can't find anywhere else – Super-friendly staff – Irie!"
"Sorry to have happened upon this spot so late in our trip to the Big Island, but glad we found it so we can return next time. MAHALO IRIE HAWAII (and thanks for the cool sticker)" -Christine K.