About Irie Hawaii: Our Pipes,
Our History, and Our Mission
About Irie Hawaii
Our crews are proud to offer the best products and customer service in Hawaii.
You may find other smoking resources in Hawaii, but Irie Hawaii is your #1 premium smoking source for the highest quality and freshest products -with the kindest service. We enjoy getting to know our customers. Many of you have become our friends over the years and we thank you for your patronage AND your kindness. Mahalo!
Irie Hawaii is owned by local residents who care about our customers and the local community. Our clean smoking boutiques were designed to provide you with what you need in an efficient, friendly manner. We want you to know that you can expect quality and consistency when you purchase our products.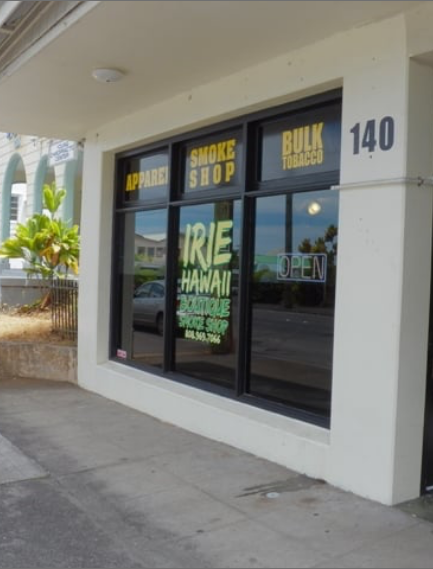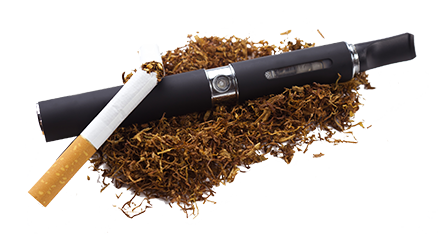 We offer only the finest:
> Custom Glass Pipes
> Detox Supplies
> Electronic Cigarettes
> Local Clothing
> Rasta Wear
> RYO/MYO Supplies
> Smoking Accessories
> Tobacco
> Urban Apparel
> Vaporizers and Vape Supplies
The History of Irie Hawaii
In 2006, two good friends decided to fill a niche. This small band of vagabond travelers carried their wares on their backs and traveled from concert to concert, selling custom glass pipes and high quality smoking accessories to the kind folks of Hawaii. They also provided their premium goods to their customers at farmer's markets, small merchant gatherings, and other special events.
News quickly spread about the quality and craftsmanship evident in the attractive, sturdy pieces that were being produced and sold by the two friends. It seemed that everyone who had the pleasure of smoking from one of their custom glass pipes wanted one of his or her own…
The popularity of Irie Hawaii's custom logo wear grew as well. To meet the increasing demand and to better serve our customers from a dependable location, we opened Irie Hawaii's first store in downtown Hilo in 2009.
We didn't want to open another grungy, dingy smoke shop. Our goal was to serve our valued customers in a fresh, clean, inviting atmosphere. Since the beginning, we have always offered the highest quality, the freshest products, and the friendliest service.
As word of our products continued to spread among our loyal customers, we added our Kailua Kona location in the summer of 2010. Then, we opened our Pahoa location and Kahului Maui (our Tobacco King affiliate store) in 2011. In 2013, we further expanded our store offerings to serve you better when we opened our Hilo Bayside store.
Our reputation means a lot to us, and we strive to provide you with consistency and quality. We appreciate each of our customers and value your loyalty (and your recommendations to new customers). Without you, we would not be doing what we love! Mahalo!
As always, we maintain our commitment to providing the premium products and superior customer service that you depend on. We hope to develop a long history of serving all of your smoking needs!
Our Mission
Our mission is to continue providing our customers with the superior goods and services that they have come to expect from Irie Hawaii -and to continue building on the relationships that we have forged with our customers, friends, and neighbors through the years.
Irie Hawaii thrives on providing happiness and joy to our customers, and our friendly and knowledgeable staff plays a large part in the Irie Hawaii experience. We will provide you with premium goods and exceptional service in a clean and peaceful environment. At Irie Hawaii, we want you to look forward to your next visit with us.
There is nothing more important to Irie Hawaii than you and our shared community. Please share your experiences with us and let us know what we're doing that makes you happy and if there is anything that we could be doing better. Talk to us! We want to hear your feedback.
"Mahalo for Making Irie Hawaii Your Number One Smoking Resource!"